We know that you have many options when choosing your physical therapy clinic...so don't just take our word for it, learn from the patients who sought out Precision Sports and Pediatric Physical Therapy for their own care.
Words cannot describe our gratitude for the love and loyalty that our community has shown us over the years. Our word-of-mouth referrals are our greatest compliment. We welcome you to read or to contribute to our success stories from those whom we have been lucky enough to serve.
If you would like to contribute to our success stories please click here and tell us about your experience.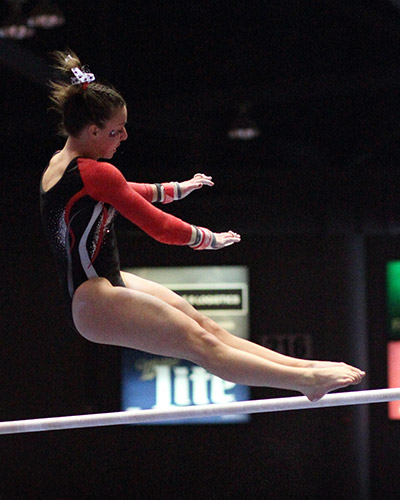 After missing my division I college gymnastics season due to a torn ACL, I was determined to come back stronger for my senior year. With only a couple of months before my final season started, I knew I had to find the best physical therapy team I could. Lucky for me, I had been to Precision Sports in the past and knew the outstanding care that I would receive from them, so it was a no brainer when it came to choosing a rehab team. The commitment to each patient to help them achieve their goals is unique to Precision Sports. I credit a large portion of my successful comeback in gymnastics to Precision Sports as they challenged me each day. From the first day I walked into the facility, I knew they were supporting me and were equally as motivated as I was to be competition ready in just a few months. I strongly believe that I left Precision Sports stronger than I was before I tore my ACL. I am forever grateful for Precision Sports' hard work, collaboration, patience, and positive environment that provided me the opportunity to compete at the college level for my final season, during which my team won our conference championship for the first time in school history. Because of my above and beyond rehab team at Precision Sports, I was able to be a part of that record-breaking day. Even on the hardest days, I left with a smile on my face because not only was I rehabbing my knee, but I was having fun doing it.
– Ally Ferber